Steve Jobs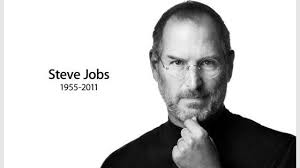 Steven Paul Jobs (February 24, 1955 – October 5, 2011) was an American business magnate, entrepreneur, industrial designer, investor, and media proprietor. He was the chairman, chief executive officer (CEO), and co-founder of Apple Inc., the chairman and majority shareholder of Pixar, a member of The Walt Disney Company's board of directors following its acquisition of Pixar, and the founder, chairman, and CEO of NeXT. Jobs is widely recognized as a pioneer of the microcomputer revolution of the 1970s and 1980s, along with Apple co-founder Steve Wozniak.
Jobs and Wozniak co-founded Apple in 1976 to sell Wozniak's Apple I personal computer. Together the duo gained fame and wealth a year later with the Apple II, one of the first highly successful mass-produced personal computers. Jobs saw the commercial potential of the Xerox Alto in 1979, which was mouse-driven and had a graphical user interface (GUI). This led to development of the unsuccessful Apple Lisa in 1983, followed by the breakthrough Macintosh in 1984, the first mass-produced computer with a GUI. The Macintosh introduced the desktop publishing industry in 1985 with the addition of the Apple LaserWriter, the first laser printer to feature vector graphics
Bill Gates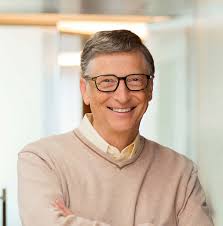 William Henry Gates III (born October 28, 1955) is an American business magnate, investor, author, philanthropist, and humanitarian. He is best known as the principal founder of Microsoft Corporation. During his career at Microsoft, Gates held the positions of chairman, CEO and chief software architect, while also being the largest individual shareholder until May 2014
Born and raised in Seattle, Washington, Gates launched Microsoft with childhood friend Paul Allen in 1975 in Albuquerque, New Mexico; it went on to become the world's largest personal computer software company. Gates led the company as chairman and CEO until stepping down as CEO in January 2000, but he remained chairman and became chief software architect. In June 2006, Gates announced that he would be transitioning to a part-time role at Microsoft and full-time work at the Bill & Melinda Gates Foundation, the private charitable foundation that he and his wife, Melinda Gates, established in 2000.[8] He gradually transferred his duties to Ray Ozzie and Craig Mundie. He stepped down as chairman of Microsoft in February 2014 and assumed a new post as technology adviser to support the newly appointed CEO Satya Nadella.
Steve Wozniak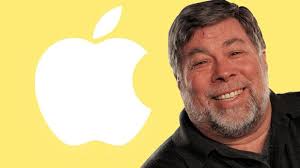 Stephen Gary Wozniak is an American inventor, electronics engineer, programmer, philanthropist, and technology entrepreneur. In 1976 he co-founded Apple Inc., which later became the world's largest information technology company by revenue and largest company in the world by market capitalization.
In 1975, Wozniak started developing the Apple into the computer that launched Apple when he and Jobs first began marketing it the following year. He primarily designed the Apple II in 1977, known as one of the first highly successful mass-produced microcomputers, while Jobs oversaw the development of its foam-molded plastic case and early Apple employee Rod Holt developed the switching power supply. With computer scientist Jef Raskin, Wozniak had major influence over the initial development of the original Apple Macintosh concepts from 1979 to 1981, when Jobs took over the project following Wozniak's brief departure from the company due to a traumatic airplane accident.